We can create bespoke gift boxes for employees or clients for a range of occasions.
Give a meaningful gift that is beautifully wrapped and sourced from small businesses.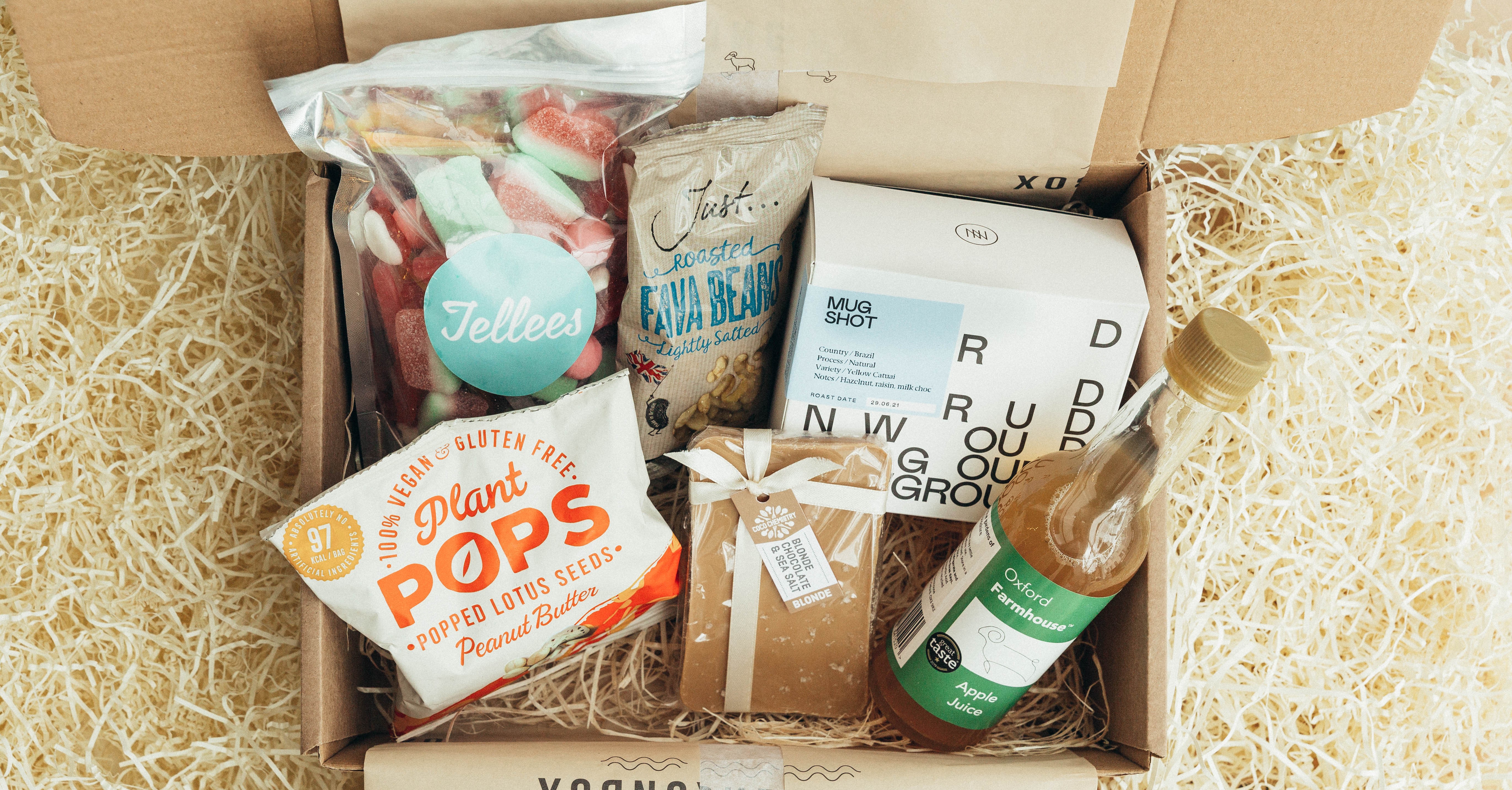 Send us a brief outlining the occasion and how many boxes you need, as well as a budget to work within.
We'll create a bespoke offering with several options for you to choose from at various price points if required.
Once you've chosen which option suits you, we'll do the rest!
We can send the gift boxes directly to the recipients, or we can send them all to you first. 
We provide a quality unboxing experience for the gift recipient.
Each box will be beautifully wrapped and will have that personal touch - we even include a handwritten card addressed to the recipient.
We source most of our products from small businesses.
Our aim is to support small businesses and help people discover new brands they may not have heard of before.
By buying your corporate gifts from us, you'll be supporting a number of small businesses and the gift recipients will receive quality, unique products that they'll remember for time to come and will make them feel valued.
We can offer a high degree of flexibility.
We can provide you with a number of different gift options from a wide range of suppliers.
We can also cater for any allergies or preferences.
We want to give you a fuss free experience so once you've given us all the information we need, we'll take it from there!
If you'd like to know more or discuss your options, please get in touch with us at hello@oxonbox.co.uk